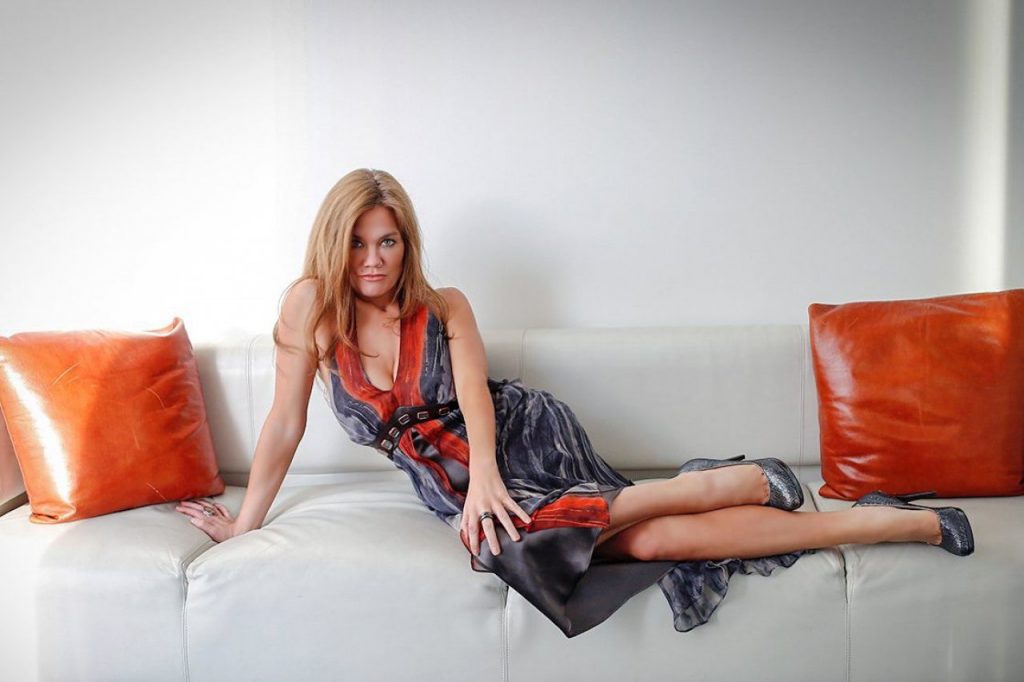 Building a successful escorting career requires some serious business acumen. Those who are strategic and capable of establishing a solid personal "brand" can enjoy excellent monetization opportunities.
High priced escorts are the ones that give their clients access to a comprehensive, unforgettable experience. Just like any other field, this one calls for the pinpointing of characteristics bound to deliver competitive advantage.
If you're serious about building an escorting career and maximizing your income, the following guide will come in handy. It will give you various actionable, tested tips that you can count on to make sufficiently large sums per day.
Build Your Service Portfolio
As an escort, you're a service provider. Business principles apply here. The more niche and specialized your services are, the higher the charge that applies to them. The same applies to the quality of the service that clients get. This is the reason why more experienced professionals in any area charge more than newbies.
Escorting can mean so many things. This is why you should take some time to come up with your own, unique and very distinguishable portfolio.
Are you a skilled masseuse? If so, this is a skill you can count on to monetize your portfolio in a better way. The same applies to kinkier and more fetish-focused practices. Having a good inventory of toys like suction cup dildos, light bondage options and vibrating toys for couples can also help you increase your prices.
What matters here is sticking to services and offerings within your comfort zone. You should be having fun while doing your job. If any aspect of service delivery is making you feel uncomfortable and hesitant, you should definitely get rid of that offering. Healthy boundaries and knowing your limits will both help you establish a solid, long-lived and highly fulfilling career.
If you don't know how to start building your portfolio of services, do a bit of competition research. Seeing what other escorts have to offer will give you ideas. Chances are that you'll even come up with more niche versions of the same solutions that will ensure your competitive advantage.
Create Added Value
Here's an interesting look at the life and everyday experiences of a high priced escort.
According to her testimonial, sex is only a part of what she gives clients.
The most elite and sought-after escorts can craft a unique experience for their clients. It can be the girlfriend experience or some kind of fantasy that people would want to participate in.
The best escorts know how to hold a conversation, how to partake in their client's favorite activities and what to offer on top of a purely sexual encounter. They create something very realistic and desirable that few people will be capable of resisting.
Such an approach creates added value. It gives the client a reason to spend more on escorting. And when there's enough added value, the client will be more than happy to spend the money one and to even repeat. Through added value, you create a loyal clientele that isn't interested in purchasing any other opportunity.
Educating yourself, reading, acquiring new life interests and skills can be very helpful for your career establishment.
After all, being an escort is a job that demands social skills. You can't rely solely on your appearance and sexual skills. Being a well-rounded individual will often pay off much more than sex itself. In fact, some people seeking escorts aren't interested in sex at all. They crave a human connection that feels genuine.
Don't Try to Please Everyone
As already mentioned, increasing your escorting fees will depend on your niche and the range of specialized services you offer.
In other words, doing everything and trying to please everyone isn't going to work if you're trying to become an elite escort.
To charge more than your competitors, you have to know your clientele and you have to target specific preferences.
If you try to attract a very diversified pool of clients, you'll have to come up with a huge service portfolio. The more services you offer, the lower the quality of some of those will be. And low quality is most definitely not the way to go if you wish to charge more.
Trying to please everyone doesn't work. In fact, you may have to lower your rates for the attraction of a diverse clientele. This is the exact opposite of what you should be doing. Stick to a few things you do well and make these the only possibilities. If someone isn't ok with what you have to offer, they can always look for a desirable service elsewhere.
Marketing Is the Heart of Branding
Being a successful escort and charging a sufficiently high amount is also about marketing and being recognizable.
Don't underestimate the importance of promotion. Just because you're good at what you have to offer does not mean you'll attract clients quickly.
There are so many ways to do promotion without spending a ton of money on it today. For a start, consider having a personal website. It will act as your portfolio. Such online presence will give clients a chance to learn a bit more about who you are and what you do before you've even met.
Social media, specialized directories and personal ad websites can also be utilized to build your following and spread the word. Visual social media like Instagram are an excellent choice because people prefer images to text.
Make sure that your online presence is tasteful and professional. Invest a bit of money in an actual photo session. The pictures and videos you'll get out of it will be so many that you'll get good use and an excellent return on investment.
And don't forget about the most important way to advertise yourself – word of mouth promotion. Your happy clients are your best advocates. To encourage word of mouth promotion, make sure you're offering stellar services each time.
Increase Your Rates
When you are done with the implementation of the previous steps, you're ready to move on to the next one.
To increase your escorting income, you have to increase your fees (and to become less available). This approach creates scarcity and higher customer demand. If more people are willing to pay for your services, you'll have options and you'll be in control of the process.
People are paying for your time and your time is valuable. What you decide to do during that time is entirely up to you and the respective client.
Some escorts believe that decreasing their rates and booking a bigger number of gigs per day is the way to earn more. This isn't the case.
Lowering your fees creates a sense of lower quality. Also, you're likely to experience more burnout by interacting with a bigger number of clients on a daily basis. Both of these effects are going to interfere with your ability to earn a massive income.
Don't hesitate to experiment with increasing your fees gradually. This approach may result in a slow start but once you build your clientele through consistently high service quality, you'll also notice the positive effect on your income.
Listen to Your Clients
The final tip is a bit more generic but it can provide additional opportunities for effective income generation.
Experienced and sought-after escorts know how to listen to their clients. This is how they ensure an amazing experience every single time.
Pay attention to the information that's coming your way. Is there a specific issue that many of your clients struggle with? Would they like to engage in a specific kind of activity? What are their needs, their problems and their desires?
Such information is invaluable. It's a form of market research that allows you to fine-tune your services even better in the future. By becoming more capable of addressing every desire, you will be growing your popularity. Higher popularity means better bookings and more money in your pocket.
A little bit of empathy goes a long way, especially if you have the wits to use information to your advantage. Be open, be present and be inquisitive. All three of these approaches can help you build a solid and successful long-term career.
Many girls believe that becoming a successful escort is fairly simple. They rely on their physique and attractiveness without taking it a step further. Such approaches are bound to fail. Escorts offer a lot more than just sex work. They're part-time psychologists, good conversationalists and even social workers to an extent. The sooner you understand the fact that you need a diverse skillset and an open mind, the sooner you'll start making a lot of money.